Home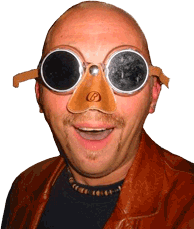 Hi there!
The world is a pretty fucked up place. I try to contribute in making it a better place by producing humour-pop in English and South Swedish (aka Skånska). I create other kinds of music too, but not sure what genre that falls into, if any. You be the judge.
I also co-compose/co-produce with other musicians, artists and studio nerds out there. One of my gifts is to put catchy tunes and lyrics to song skeletons created by others (aka toplining). If you have anything you'd like toplined, or if you're interested in any other type of co-composing, let me know!
I hope you'll find something here that cracks a smile on your face.☺
Health, wealth and happiness,
Richard Hacke Nilsson
aka Hackeman
.